Spring Tractor World Show 2022
The Spring Tractor World Show at the Three Counties Showground Malvern, an event which is the traditional show-season opener in that part of the world, and which usually attracts strong support from the classic lorry fraternity, is being revamped.
For starters, the date has changed. This year's event is being held over the weekend of May 21st-22nd and, whereas in the past commercial vehicle attendance has generally been concentrated on the Sunday, for this year lorries are welcome and encouraged to attend on both days. There is also, on the Sunday only, a 'classic car and vehicle show'.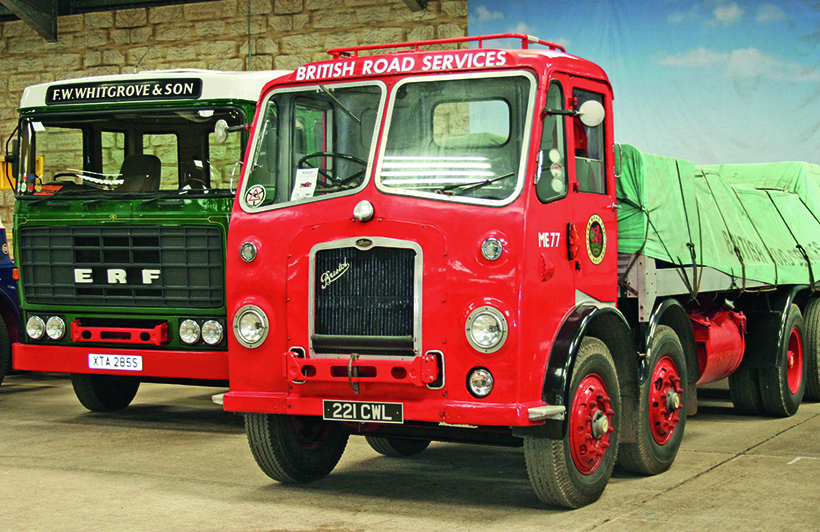 Other attractions at this two-day extravaganza includes regional and national club stands and displays, trade stalls, horticultural and garden equipment, steam engines, Land Rovers, gifts and mechanise. Plus, of course, hundreds of tractors, vans, stationary engines, commercials, trucks and vintage vehicles.
Saturday's activities also include the popular Tractor World auction, staged as usual by HJ Pugh & Co, with more than 1,500 lots expected in the big spring sale.
Organiser Mark Woodward says: "We're using wider walkways than previously and there are other measures in place to ensure we are Covid-safe. May should mean we benefit from better weather and we've crammed every inch of both the indoor and outdoor areas with tractors and vehicles galore!"
Tickets can be pre-booked through the website at www.tractorworldshows.co.uk . Please note that while on the day entry tickets are available, vehicle entries need to be pre-booked through the website or by calling 01697 451882. At the time of writing, there is also still some limited trade stand availability – call to find out more.
The show opens at 9.00am on both days, accompanied children under 15 get in free, and dogs are allowed throughout the site. Enquiries about the auction should go direct to HJ Pugh on 01531 631122 or www.hjpugh.com
The Three Counties Showground is at Malvern, Worcestershire, WR13 6NW and signposted by brown tourist information signs from all major routes.
This is a news item from the latest issue of Classic & Vintage Commercials magazine, and you can get a money-saving subscription simply by clicking HERE